There are some fuckwords in today's post. And some asshole punches. And lots of creepy information about the current state of affairs in my armpits. If you don't like swearing, or the armpits of a fat girl, you should skip today's post, and have a read of something a little less unsettling. Here's one about my embarrassing indifference to all things "Star Wars."
If you're still here, here's the fucky, armpitty post as promised. Enjoy.


It's an ongoing balancing act between wanting to be conventionally pretty, and acceptable by society's (ridiculous) standards, and wanting to embrace my nature-made flesh-vehicle, hairs, cellulite and all. It's a total crapshoot what I will look like on any given day, depending upon whether I've been gung-ho on self maintenance, shaving, and styling, or whether I've grown into a human azalea bush in an effort to "damn the man," and embrace all my hairy parts.

This afternoon, you will quite literally find me somewhere in between.

Because I somehow managed to shave only one armpit during my last "full body" shave.
How does that even...

One baby-smooth pit, and one middle-aged-man pit.
One barren desert pit, and one humid jungle pit.
One of these,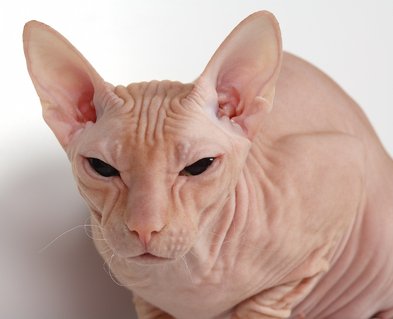 Don't you want to touch my warm fleshy goodness?
And one of these,
YOU WANNA STROKE THIS, BUT YOU CAN'T HANDLE THIS.
I am somewhere between a warm, demure hairless kitten, and a sarcastic, impatient gorilla.
This is actually the perfect metaphor for my personality, I guess.

One part "let's all get in a snuggly circle and hold hands, so the love can flow freely thru our souls!"
one part "ARE YOU SLUT-SHAMING ME? MOTHERFUCKER I WILL PUNCH YOU STRAIGHT IN THE ASSHOLE!"


A little, "we should start a neighborhood make-out day, so we can all get together and show our love for one another as tender little human bean-things!"


a little, "DID YOU JUST MAKE A HOMOPHOBIC REMARK!? I WILL BLEED YOU DRY IN FRONT OF YOUR ENTIRE FAMILY ON CHRISTMAS MORNING!"
And let's not forget the "oh, she's sick, the poor thing. Let's meditate upon her wellness, and send our positive vibrations and telepathic hugs so she'll recover quickly!"
"YOU'RE MAKING FUN OF THAT PERSON FOR BEING FAT, YOU BRAINLESS, DICKLESS, SPINELESS FARTFUCK! I WILL KILL YOU IN A FIERY CARNAGE THAT WILL ROB YOU OF YOUR VERY SOUL!"
I need to leave one armpit permanently beastly, as a gentle reminder to myself to calm the fuck down, and remember that it's a big world, full of big personalities, and big ideas. Even wrong ones. And getting fired up and angry about someone else being at a different point in their journey is as ineffective as shaving that hairy pit in an effort to calm humanity.

Of course, if the whole world bursts into war and flames and horror tomorrow, you have my full permission to blame my dreadlock armpits.